DIY HOW TO MEASURE KITCHEN OR BATHROOM CABINETS YOURSELF TO GET A QUOTE
It is much easier than sounds! This "How to Measure Guide" will show you how to measure and prepare a plan ready for quoting! You don't need a specialist to take measurements - if you have any questions on "How to measure" just give us a call for help and our specialist will lead you through these very simple steps!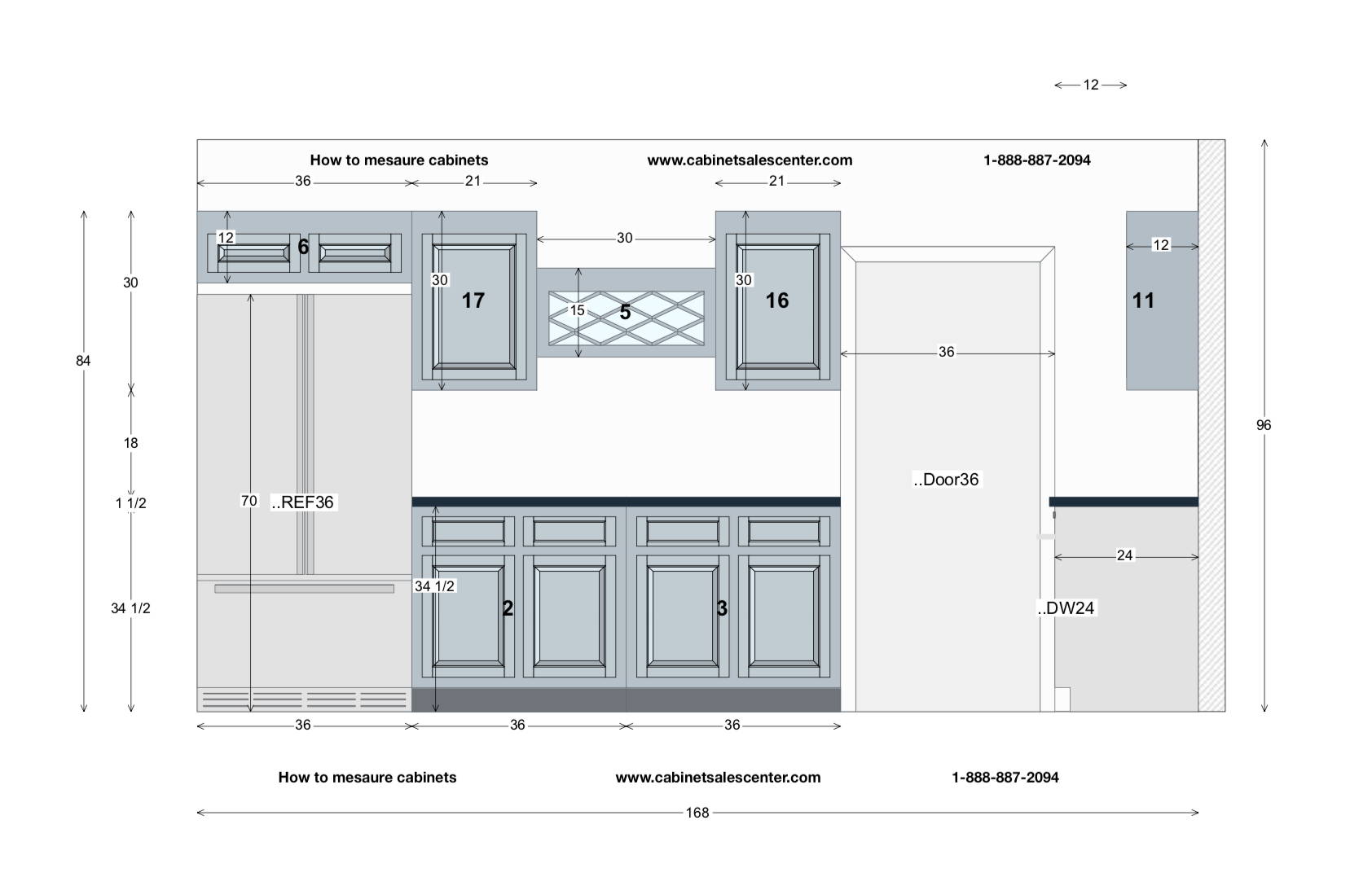 The image shows how to take measurements from your cabinets for a FREE quote.
TAKE MEASUREMENTS YOURSELF
1. If you wish to replace existing cabinets in same size:

First measure total space width - from wall to wall like this: I----->
Measure the width of each cabinet, please also provide both width and height for fridge and other appliances.
Then measure height of the wall cabinets, pantries and ceiling height.

Next please mark the starting point of appliance by the wall, for example stove starts 36" from the left wall.

Do the same for all openings, such as windows & doors.

If there are any moldings around windows or doors, please mark how wide they are.

*TIP* - Start measuring your space from one side to next (I-----> left to right or right to left) adding each measurement of individual object. Write down each measurement. Do same with height - start from the ground adding measurements up. Write each down.
*TIP* - Don't forget to measure your windows if they will be in the way of cabinets!

2. If you wish to change the layout of your kitchen, measure total space and tell us where the water, electrical and ventilation connections are and where you want the new appliances to be located.

*TIP* - Please make sure that you actually can move the appliances as it involves relocating the electrical and plumbing.

*TIP* - If you are renovating a condo building, make sure with your association that you can change the layout.
*TIP* - If you have open ends - exposed sides, (cabinets are not wall to wall) please mark these locations as some lines require finished side panels to be added.

The measurements can be done only with pen and paper! - No need for fancy apps!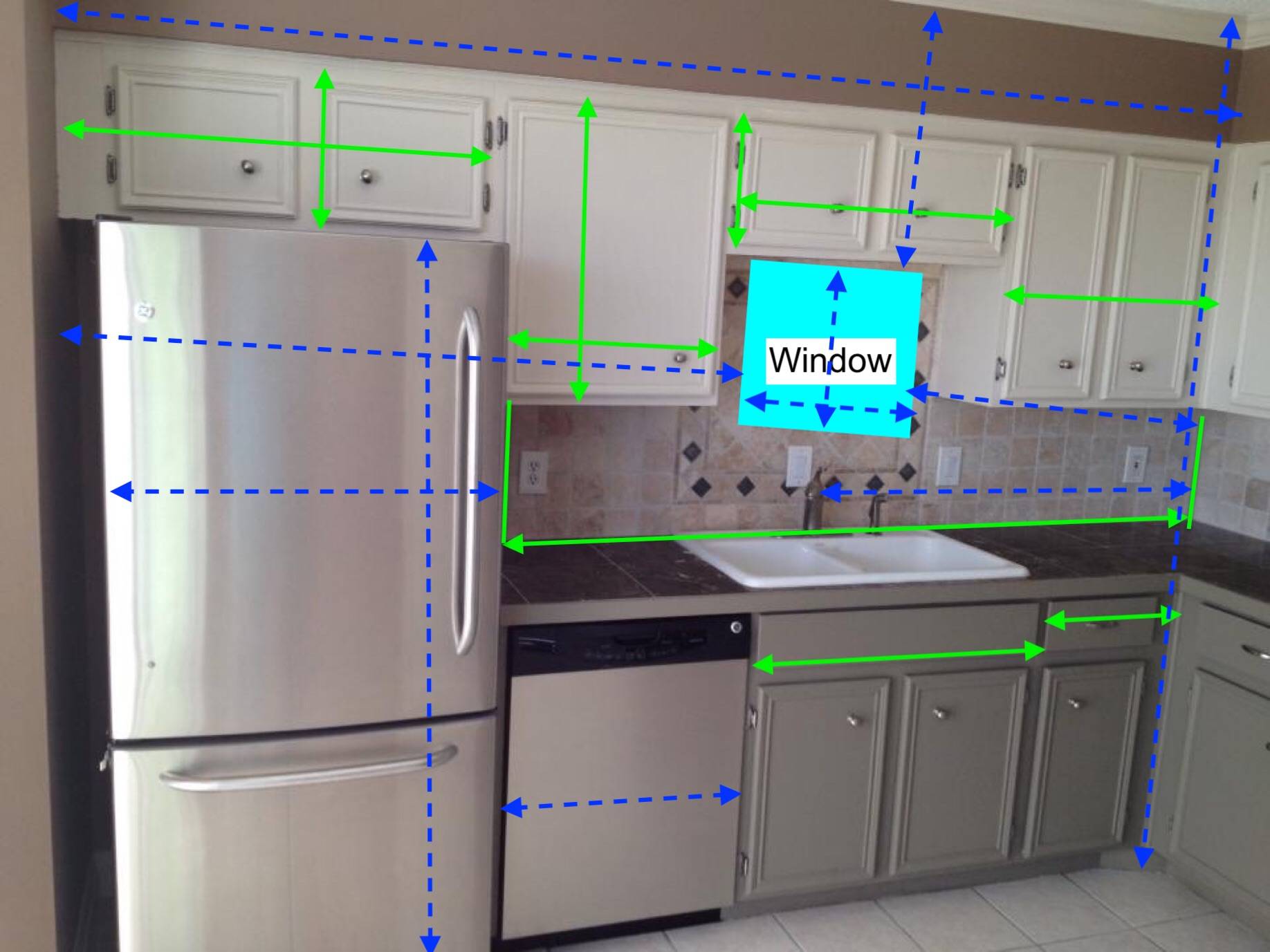 The image shows how to take measurements from your cabinets for a FREE quote.