BUILDER LINE SHAKER WHITE RTA CABINETS
Builder Grade RTA Shaker Style Cabinets are a more affordable version of our hugely popular Ultimate Shaker White and are used in combination of both lines. Savings opportunity limited time only while stock lasts!
From ONLY $1749 + tax & delivery 10x10
(Compare at $2690 - $3499 in retail stores = savings -35-50% )
Save up to 20% compared to Ultimate Shaker White Style.
Just the essentials - Shaker White / Floral White Color
High-quality Ultimate style doors. 1/2" Particle Board box construction.

START SHOPPING SHAKER BUILDER LINE COLLECTION:
***Substitute any missing SKU's with the Shaker Ultimate Line equivalent***
BUILDER STYLE GUIDE & ASSEMBLY
BUILDER SHAKER BASE CABINETS
BUILDER SHAKER WALL CABINETS
BUILDER SHAKER TALL CABINETS
ULTIMATE SHAKER VANITY CABINETS
BUILDER SHAKER PANELS & MOLDINGS
BUILDER SHAKER ACCESSORIES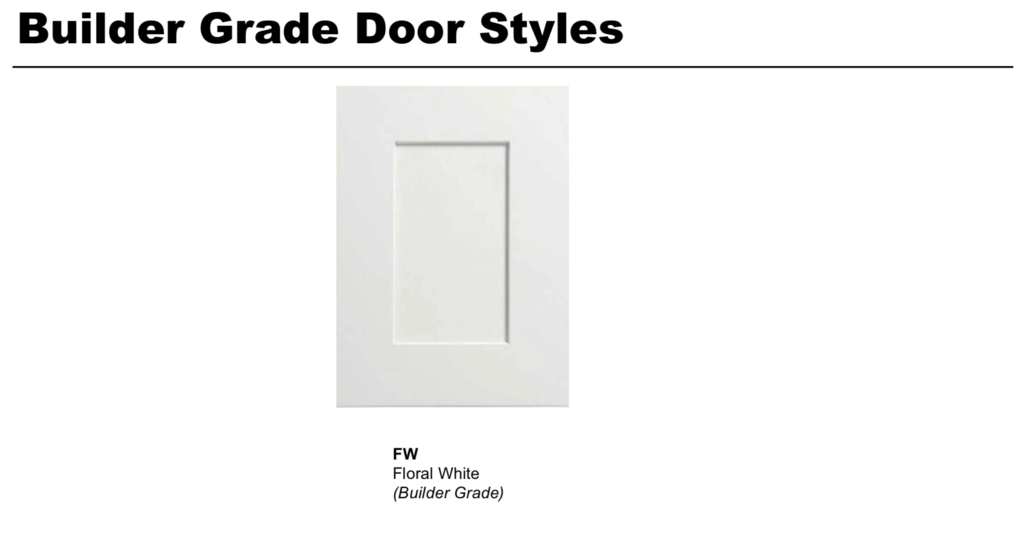 START SHOPPING BUILDER LINE: